Leading for the Future: Youth Leadership Programme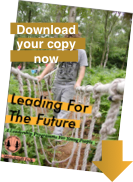 Leading for the Future is a resource created by Practical Participation working with The Woodcraft Folk.
Leading for the Future is designed to support local woodcraft folk groups to explore and develop their understanding of leadership, learn new skills and grow in confidence as young leaders. It is a set of activities, exploring different aspects of leadership, developing new skills and putting them into practice.
You can find the guide to download on the woodcraft folk website, or access a wide range of resources on youth leadership below.
The Journey
Below you can find links to a range of resources, stories, case studies and videos gathered during the process of creating Leading for the Future.
Introduction
| | |
| --- | --- |
| Part 1: Leadership - our story | Part 2: Leadership in our local group |
| Part 3: Leadership in our community | Part 4: Leadership across the country |
Remix this resource: Documents & drafts
Leading for the Future in licensed under the
Creative Commons Attribution-ShareAlike 3.0 license
. This means you are free to adapt and re-use elements and activities from the resource, providing you attribute the original source, and share any modifications under the same license. To support re-use of these resources,
drafts of all the activities from the book are accessible in Google docs
. If you do use these to create new works,
let us know
(under the Share-Alike terms) and we may be able to feature them here too.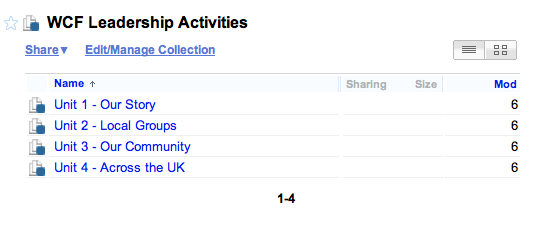 Stories from the process